Online Innovation Resources
The CyberStorming website serves as the "hub" for our innovation and brainstorming resources. You'll find:
Other Resources
You'll find a wide variety of other innovation resources and brainstorming tips, tools, techniques, and tricks on other BrainStorm Network websites including.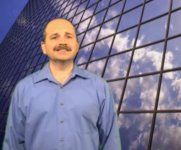 If this is your first visit to CyberStorming.com, WELCOME!

Watch this short 3-minute video where John Storm will quickly show you the RESULTS you can expect when using the CyberStorming website.

Get ready to unleash a thunderstorm of powerful ideas!